Why have I endeavoured to create such an innovative artists' acrylic? Well I'd like to explain.
I am a paint maker and formulator of artist paints but I also paint myself. When I first started painting I used oils, then moved across to acrylics because of their convenience. I found that I still wanted to have the blend ability that I had enjoyed so much when using oils, but was told that it was a bit unreasonable to want two such seemingly opposite properties in one kind of paint, but the idea kept working on me.
I felt that there must be many other artists using acrylics, who would have the same basic wish. It has taken me many years to find the right answer, but now that I have, I'd like to share Atelier Interactive's remarkable versatility with any artist who wants to have more control over an acrylics drying time.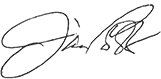 Jim Cobb | Artist | Atelier Paint Maker
For 'fast' drying
You will find that you can do the normal fast drying techniques that everyone uses every day and you can also mix Atelier Interactive with other brands. So when it dries at its own natural speed, expect it to take approximately 10-30 minutes depending on the thickness of its application.
To 'prolong' the drying
You will find that you can easily prolong the drying time for more blending. When Atelier Interactive starts to dry, you can add a small amount of Unlocking Formula into the paint with a brush, which will prolong the drying of the paint. This process can be repeated every time the paint begins to dry.
To 'reactivate' after it's dry
You will find that even if your painting has dried you can reactivate any area that you want to by adding a generous amount of Unlocking Formula. The Unlocking Formula will permeate through the layer of dried paint making it wet again. When you have finished painting after using the Unlocking Formula your painting will still dry quickly.


At Atelier Artists' Acrylics we distribute our products world-wide. We have over 1,000 stockists that supply our products either via an Online Store or through one of their Retail Outlets.
Our Store Finder will help you to filter down by Online/Retail then by Country to find a store near you that stock our products.